Powered by an award-winning 3.5-Liter V6 Engine, with an all-new 9-Speed Automatic Transmission, the 2022 INFINITI QX60 exceeds expectations, by boasting increased towing capacity!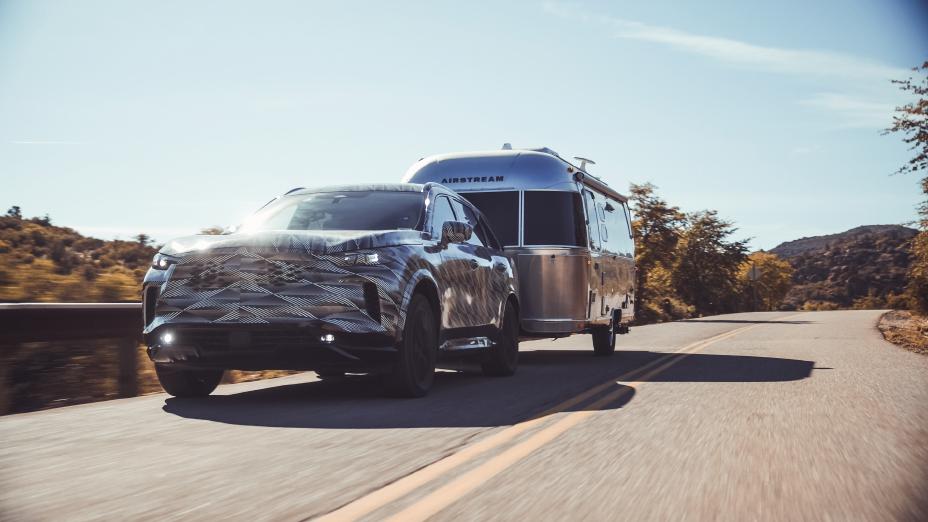 Arriving later this year, the all-new 2022 INFINITI QX60 provides a 20% increase in maximum towing capacity, over the 2021 model, allowing (selected trims) to tow up to 6,000 pounds!
"
The all-new INFINITI QX60 was designed to exceed expectations and perform not only with poise, but also power
," said INFINITI's General Manager, Product Strategy and Planning Eric Rigaux. "
The uprated towing capacity gives families the confidence to get where they want to be, without having to leave the things they need behind
."
Having undergone rigorous testing, the 2022 INFINITI QX60 logged thousands of kilometers on private roads, concrete, asphalt, dirt surfaces, and rough roads (including gravel), all to validate its capacity, even under the harshest of conditions.

"
During our durability towing testing, I had our drivers actually approach me after they drove the vehicle and said it was one of the best vehicles they've driven for towing
," said Heather Kniep, Senior Project Engineer. "
They were really surprised at how easily (the all-new QX60) towed such a big trailer … We want the customer to feel confident that their vehicle is going to last a long time. We're testing the cars out to 20-plus years of mileage to what the customer would drive
."
If you would like more information about the INFINITI QX60, or more information on the complete INFINITI line-up, then please feel free to reach out to us at our Guelph INFINITI dealership. Alternatively, please also feel free to visit our
Guelph Infiniti Website
, and view our
New QX60 Infiniti Online Inventory
!