With production now underway for the all-new 2022 INFINITI QX60, at the Nissan Motor Corporation's Smyrna Vehicle Assembly Plant, employees are beaming, feeling both pride and an overwhelming satisfaction, within their one-team mentality!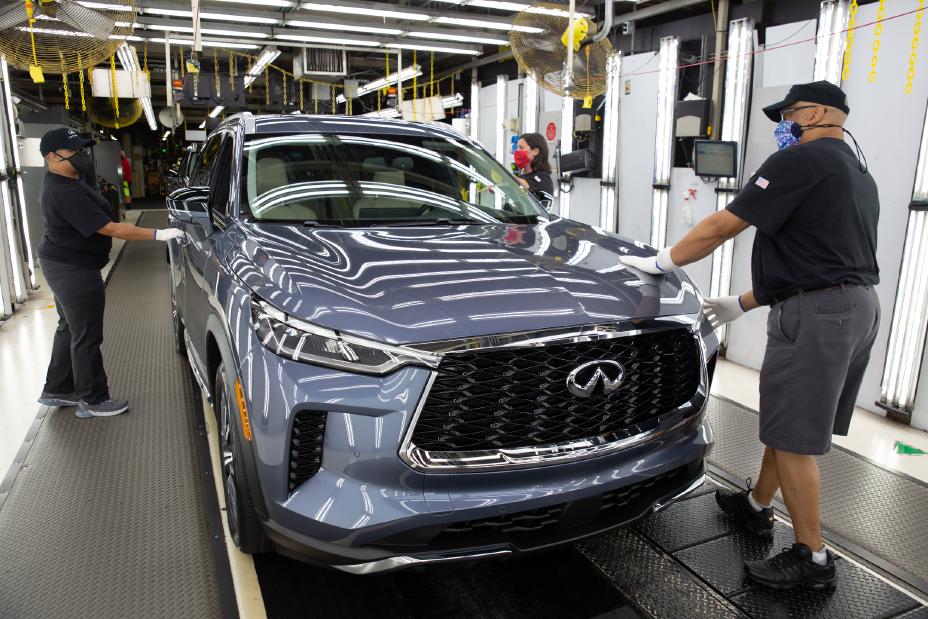 "
It takes all of us to bring (the all-new QX60) from conception to pavement, and all of our smaller teams working together as a larger team
," says Chris Ellis, who's worked at Nissan Motor Corporation's Smyrna Vehicle Assembly Plant for nearly 20 years.
With the first QX60's now rolling off the assembly line, James Walker, who has worked at Smyrna Plant for nearly 30 years, also recalls fondly "going for gold" in the extra hours of training and focus! "
There's a level of expectation that comes along with (the INFINITI badge). People expect that quality
," he says.
The 2022 INFINITI QX60 will arrive later this fall, coming in four well equipped trim levels, including:
QX60 PURE
,
QX60 LUXE
,
QX60 SENSORY
, and
QX60 AUTOGRAPH
. If you are interested in learning more about the 2022 INFINITI QX60, then please feel free to reach out to us at our Guelph Infiniti dealership.