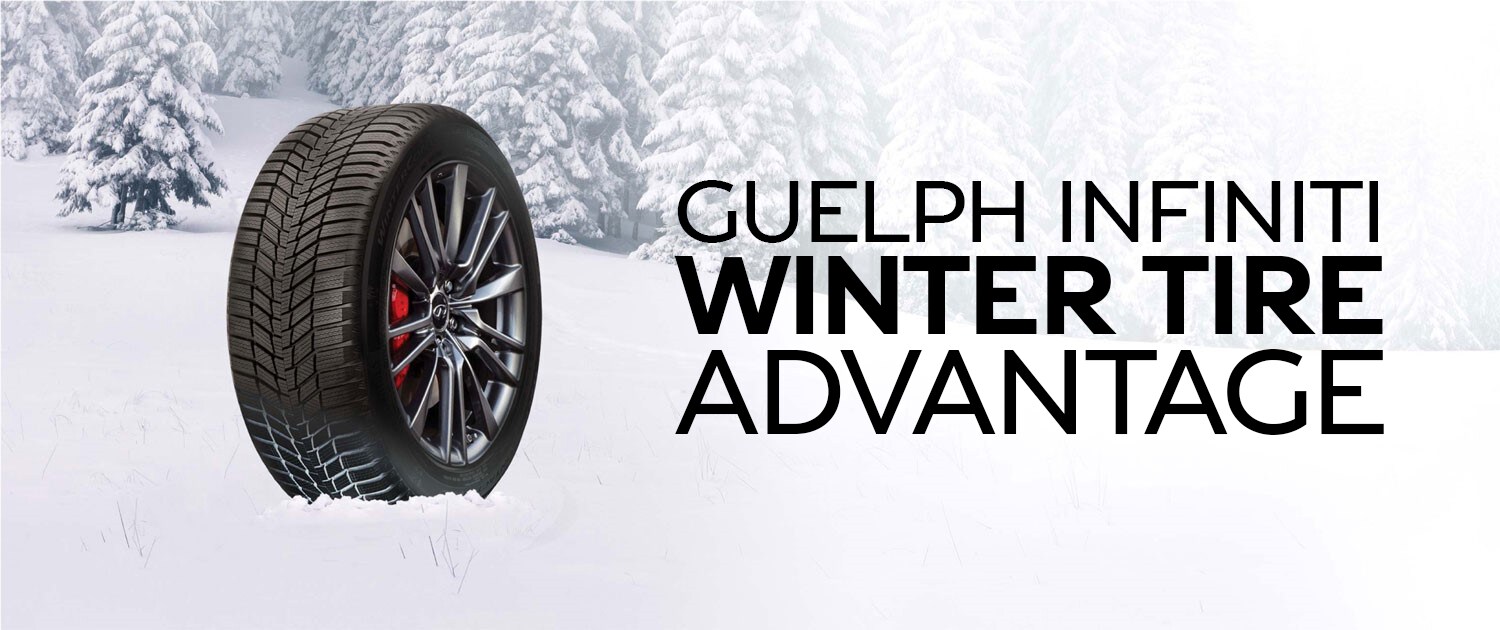 Now is the time to take advantage - Guelph Infiniti Winter Tire advantage.
Do I Need Winter Tires in Guelph?
We are officially in Winter Tire season. That means its time for you to start thinking about which winter tires will work best for your vehicle.  But where do you start? Do you need winter tires? What's the difference between summer and winter tires? Aren't the tires all made from the same material? My Infiniti is all wheel drive, do I need winter tires?
To answer the first question - simply put, Yes! You need winter tires. Here's why…
Summer tires or "All Season" tires are made with a harder rubber blend that can withstand hot weather. This allows your tires to last longer, and provide better grip on those hot sunny days. When it gets colder, the rubber stiffens up and does not provide the same level of grip. To be more precise, it's when the temperature reaches an average of 7 degrees that you should consider switching to winter tires.
Aren't the tires all made from the same material?
Winter tires are purpose built for winter. They are designed using a softer rubber blend that won't harden when the temperature lowers. This optimizes grip and makes it easy to carve through snow. The tread patterns are often wider with better grooves that help whisk away wetness. Providing you the best possible traction.
Even if your vehicle is all-wheel drive. You still need the grip of winter tires to help you stop quicker, steer with more precision, and accelerate with more stability.
Here at Guelph Infiniti, we have the Tire Advantage. We can find you the right tires, at the right price, guaranteed! What is included in our program?
30-day tire price assurance with price matching
24-month road hazard coverage
Complimentary tire inspection
Complimentary winter-ready package.
Contact us today to inquire about tires for you vehicle. We service all make and models including BMW, Audi, and Mercedes-Benz and carry all popular brands like Bridgestone, Continental,  GoodYear, Michelin, Pirelli, and Yokohama.